The Creamiest, Most Onion-y Dip Ever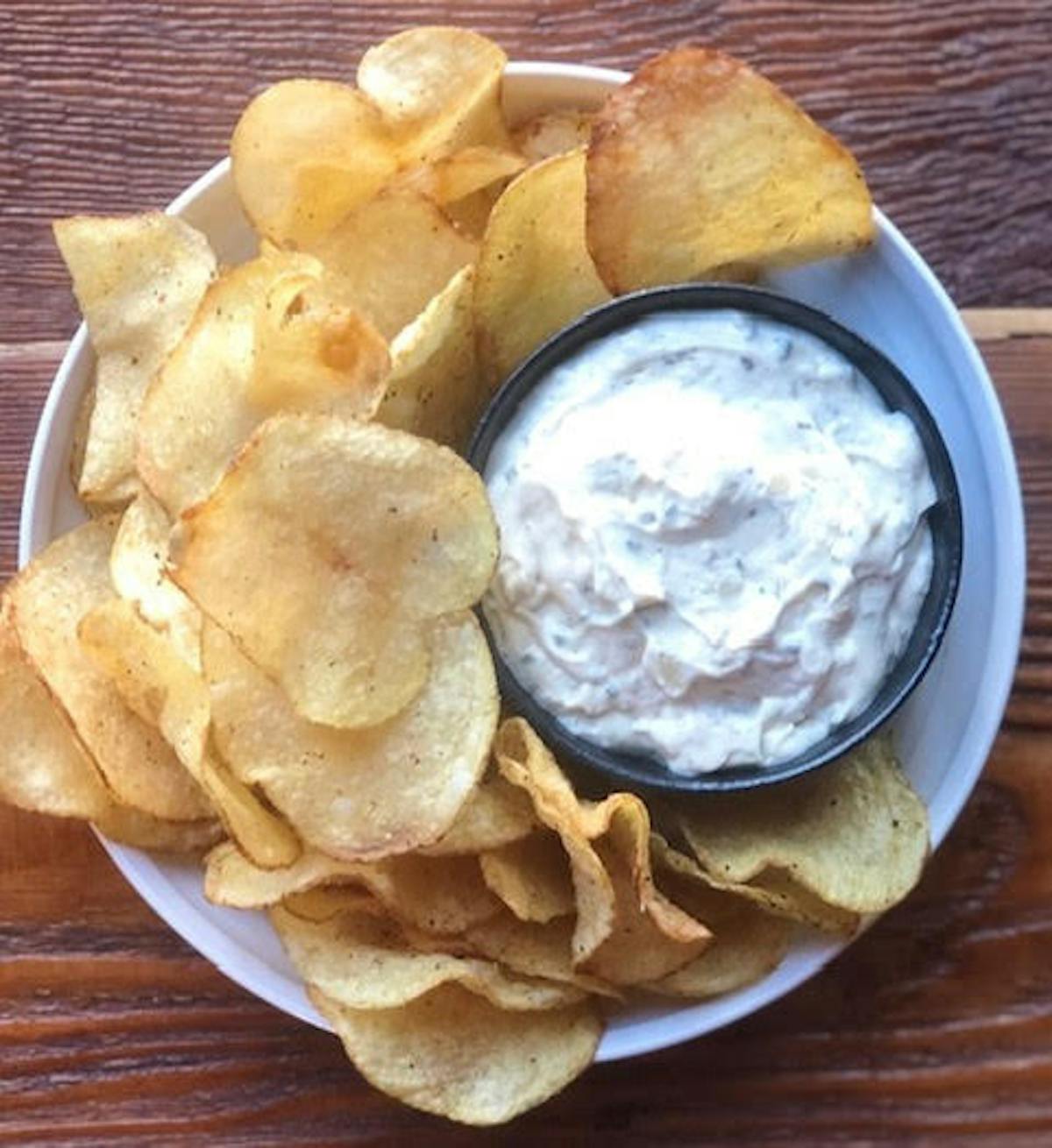 Summertime Snacking at it Best
I can tell you first-hand that if you serve this addictive dip to guests with delicious, salty potato chips they will be calling you the next day for the recipe. At Bankers Hill Bar + Restaurant we serve this dip along with our homemade Kennebec potato chips (heavily seasoned with salt and lemon pepper by the way.) It is one of the recipes that went on the menu way back on day one when we opened and has remained on the list ever since. We wouldn't dare take this dip off the menu now, not unless we wanted an early retirement. It's that popular.
At the restaurant we do a little more complicated version, but I can tell you that this adapted recipe is every-bit as good. I switched out a laundry list of herbs and spices for a packet of good ol' Hidden Valley Ranch dressing. It's much more user-friendly. This dip is best if chilled at least six hours or overnight before using, but I bet you won't last that long.
1 Cup Onion, diced small
1 Tbs Extra virgin olive oil
1 Cup Mayonnaise
1 Cup Sour Cream
1 Packet Hidden Valley Ranch Dressing
½ Tsp Salt
¼ Cup Dehydrated Onion
1 Tsp Onion Powder
½ Tsp Garlic Powder
¼ Tsp Cayenne
1 Tbs Fresh Chives, chopped fine
Place olive oil in saute' pan over medium heat and slowly cook onions until clear (no brown).
Spread over paper towels to cool and to absorb and extra moisture.
In medium sized bowl combine all remaining ingredients
Once onions are cooled; fold into remaining mixture.