The Best Lemony-Garlicky Chicken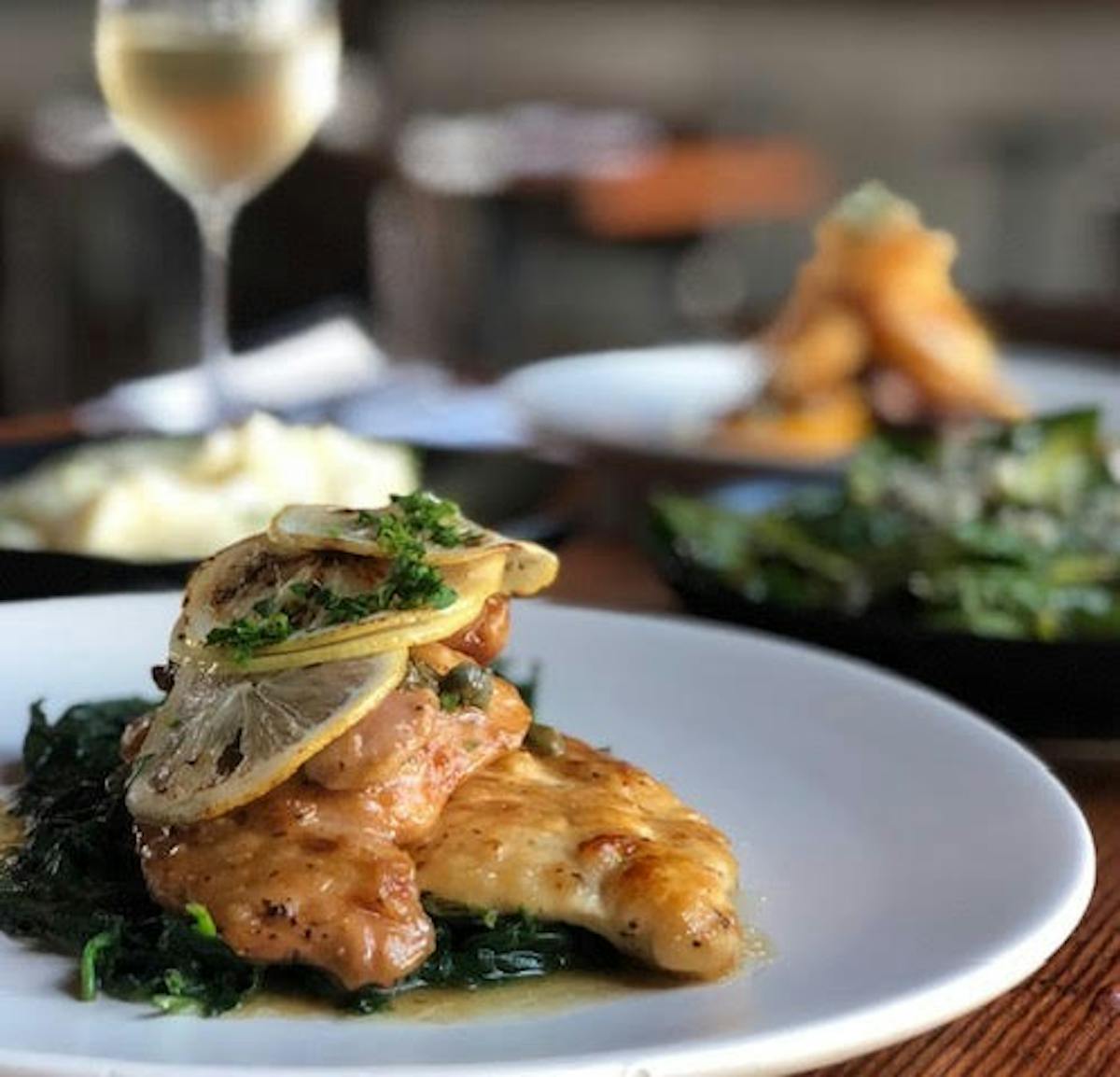 Anyone who has ever eaten dinner at my house knows that it's a tradition to leave with a good case of bad breath. I don't feel as though I have served a savory enough meal if somewhere in the evening's offerings my guests aren't eating whole-roasted, oily cloves of garlic; dipping crudities into my famous onion dip; or slathering chimichurri over juicy rib-eye steaks. This chicken dish is no exception – it's salty, garlicky, high in acid and has an extra oomph of umami thanks to the addition of briny anchovies.
I know some people are anchovy-opposed, but unless you really have an allergy, don't omit them; they melt into the sauce and add a layer of flavor that no one will be able to identify as a little fishy; but they will definitely will missed if not included. The anchovies make the difference between a delicious dish and an outrageous dish.
My favorite way to serve this chicken is alongside smashed potatoes dressed in the chicken's pungent pan sauce and sprinkled with lots of salt, cracked pepper and parsley. Alternatively, it's fantastic over a simple nest of angel hair pasta doused with a little of the sauce and finished with finely-grated parmesan.
Garlicky Chicken with Capers, Lemon and Anchovy
4 boneless, skinless chicken breasts – cut thin
½ cup all-purpose flour
8 whole garlic cloves, smashed
2 tablespoons olive oil
3 tablespoons butter, divided
2 large anchovy filets
1 heaping tablespoon grainy mustard
3 heaping tablespoons capers drained
2 tablespoons fresh lemon juice
1 teaspoon dried chili flakes
1 cup chicken stock
Season and lightly flour chicken breasts.
Heat olive oil and 1 tablespoon butter in large non-stick skillet until hot; add chicken breasts.
Cook until done, about 3-4 minutes per side.
Remove chicken from pan and set aside.
Add anchovies, capers, garlic and chili flakes. Smash up the anchovies in the hot oil until they dissolve. Allow to cook until the garlic is starting to get some color, and then deglaze the pan with the chicken stock.
Allow sauce to cook another minute or until bubbly and starting to reduce.
Whisk in the mustard and remaining butter and keep sauce moving until it starts to thicken.
Taste and season with salt or more lemon as needed.
Place chicken breasts back into sauce and cook for 1 to 2 minutes, just enough to reheat through and to absorb some of the garlicky goodness of the sauce.