In the Heat of the Night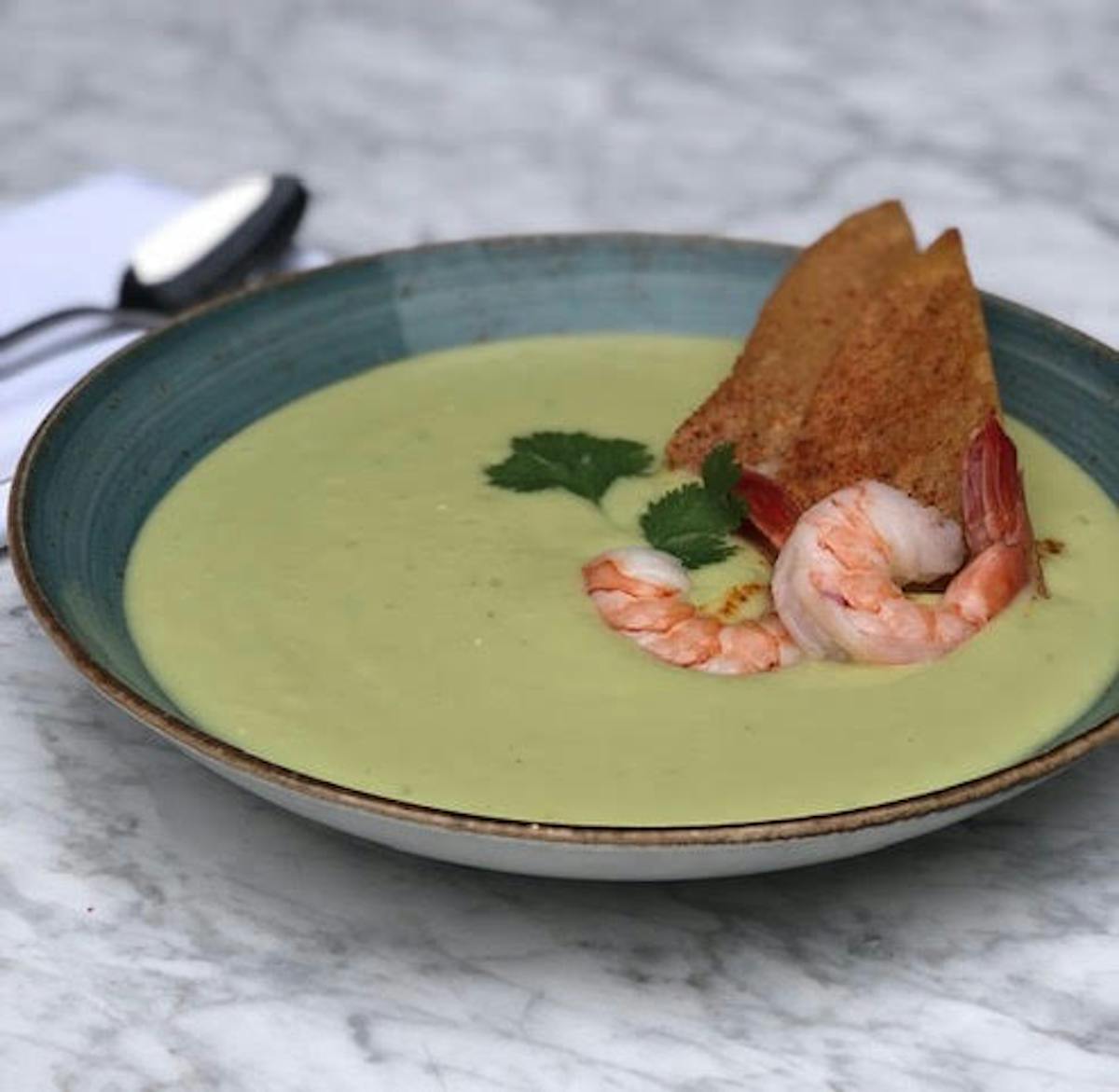 Keep Cool this Summer with this Spicy Cold Soup
In the summer months, little to no cooking is how I like to keep my house cool… and… in order to protect my reputation as a chef and restaurant owner I can only order so much Door Dash without being the talk of the neighborhood, you know?
So come July, August and September we make a habit of eating late around my house and I do most of my meal prep outdoors either on the barbecue or in the wood oven. Another way I beat the heat is by making a lot of dishes that are served chilled or at room temp. This soup is not only a favorite with friends at the house, it also makes an appearance in one form or another at the restaurants over the summer months. The garnishing options are endless; due to the spicy nature of the soup you can garnish with tortilla strips and some chunky salsa, you can just top with halved fresh cherry tomatoes when they are in season. Sometimes I like to go a little upscale by floating some chilled poached shrimp or crab on top. This is a dish you can really have fun with.
Chilled Spicy Avocado and Cucumber Soup
1 English Cucumber- peeled and diced
1-2 Large Ripe Haas avocados
2 Heaping tablespoons coarsely chopped cilantro
1 Jalapeno- seeded and chopped (if you like it hot you can leave a few of the seeds)
2 Cups room-temp chicken stock preferably homemade (you can use vegetable stock if you like)
1/2 Cup plain full fat yogurt
1 Tablespoon lemon juice (add more to taste)
2 Teaspoons Kosher Salt
Add all ingredients (except reserve one cup of the stock) to a blender.
Blend until smooth on high.
Add more chicken stock as needed for your desired consistency (should not be a thin soup)
Taste and add more salt, or lemon juice as needed.