Dairy Queen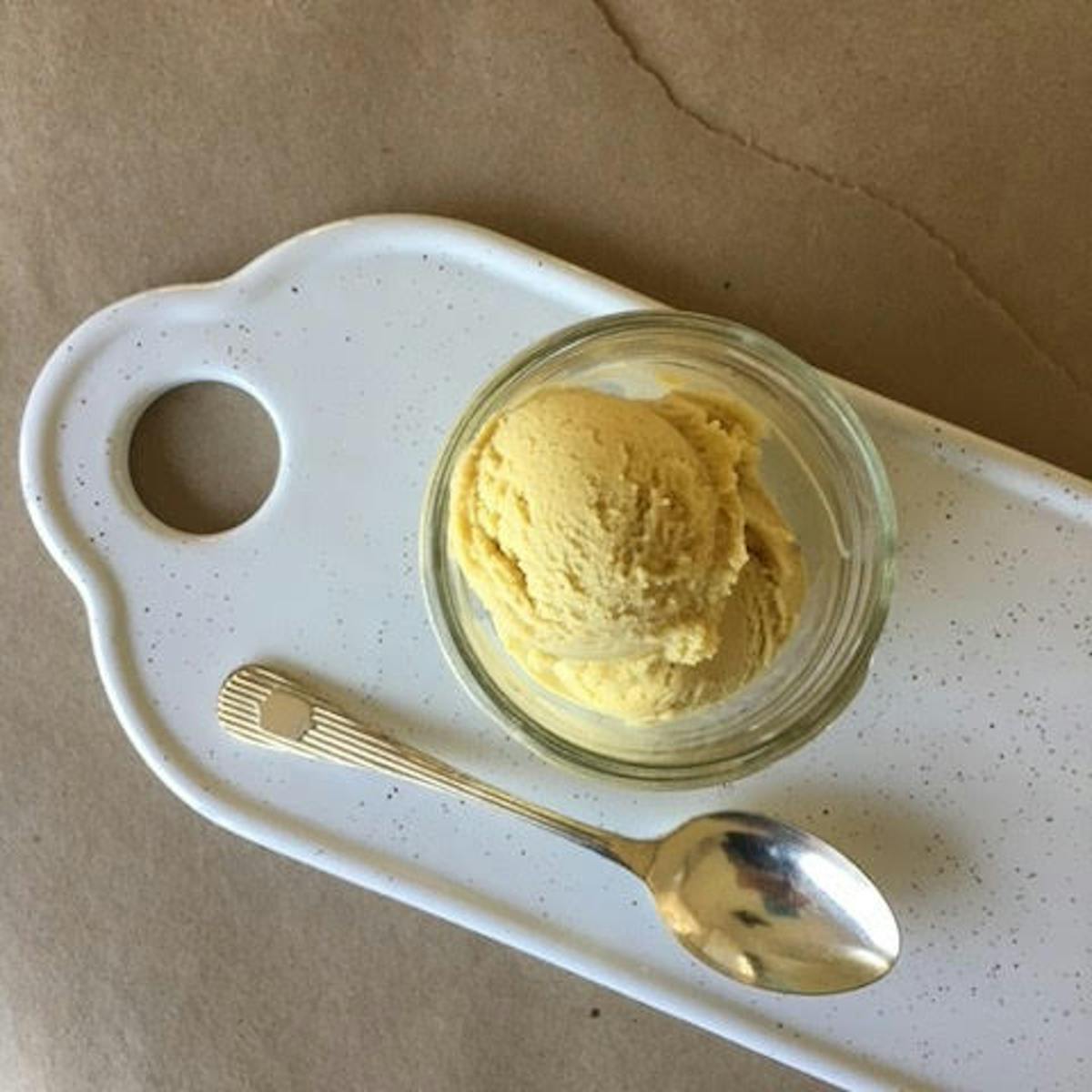 Seems like not a day goes by that yet another corner frozen yogurt shop has popped up. Curse you Pinkberry, why didn't you just let that trend stay dead and buried? There are still those of us out here who prefer our fats in the form of a juicy steak, creamy salted butter, or even better, as a sweet and richly delicious scoop of homemade ice cream.
While Fro-Yo has come in and out of style at least two or three times since first hitting the scene back when I was in high school, one thing that has never been out of vogue is good old-fashioned ice cream.
We need to give thanks to the folks at Haagen-Daz and Ben and Jerry's however, for taking commercial grade ice cream to the next level. Bless those culinary visionaries who thought outside the carton and took us to a decadent place far beyond chocolate, vanilla and strawberry and into a world that offers us chunks of Snicker's, ribbons of real caramel and swirls of joyous fruit flavors.
I remember exactly the year Hagaan Daz introduced "Cookies and Cream." It was 1983 and I was living in in Seattle. Nothing could have been better on those rainy nights than a quart of that ice cream and my evening lineup of Remington Steele, Knots Landing and Dallas. Talk about comfort food for sure.
Now don't get me wrong, I have been known to frequent those do-it-yourself yogurt stores upon occasion, after all I have had toddlers in tow. Funny for little people who can't read they sure can spot a DIY Yogurt shop from a fast-moving vehicle.
It's just that as an appreciator of all- things- eaten, I have admiration for the care and handling that goes into the making of fresh, homemade ice cream.
To me, it is a craft, an old-time art that takes time and patience where the recipes by those who have perfected it are sought-after and treasured by those of us who dilly-dab around in our own kitchen trying to make it.
After a few summers of ice cream making and mistake-making, I have adapted some great recipes and simplified them down to a pretty straight-forward and easy recipe. But don't worry the "mistakes" are just as delicious to eat.
Cinnamon-Banana Ice Cream
2 Cups Heavy Cream
1 Cup Whole Milk
¾ Cup Sugar
1 Tsp Vanilla
½ Tsp Salt
1 Tsp Cinnamon
6 Lg Egg Yolks
2 Ea Very Ripe (blackened) Bananas
In a medium sized heavy-bottomed pot bring everything except the bananas and eggs to a low simmer. Allow to cook until the sugar is dissolved (3-5 minutes.) Remove from heat temporarily. In a small, high-sided bowl whisk the yolks until they are smooth and turn a little lighter in color. While whisking the yolks, slowly pour about a cup of the warm cream mixture into the eggs, then immediately pour the yolk mixture back into the pot of cream mixture (whisking the whole time). Place pot back on heat and allow the mixture to slowly heat back up until the mixture slightly thickens. (About 170-175 degrees on an instant-read thermometer.) Do not over-cook, you just want it to thicken.
Strain through a mesh sieve into a bowl (straining is optional if you don't mind a little texture to your ice cream and why have to clean it, right?) but either way, cover with plastic wrap and allow to cool to room temp or chill overnight before placing it into bowl of ice cream maker.
With a fork, mash bananas with a little extra vanilla and another teaspoon of sugar and then fold into your custard ice cream base. Churn in your ice cream maker according to manufacturers' instructions.
Sometimes I can't wait and we eat it directly from the machine (soft-serve) or you can place it in a quart freezer container and freeze until hard for scoop-able ice cream. I love this ice cream on "The Perfect Chocolate Cake."