Have Yourself a Southern Little Christmas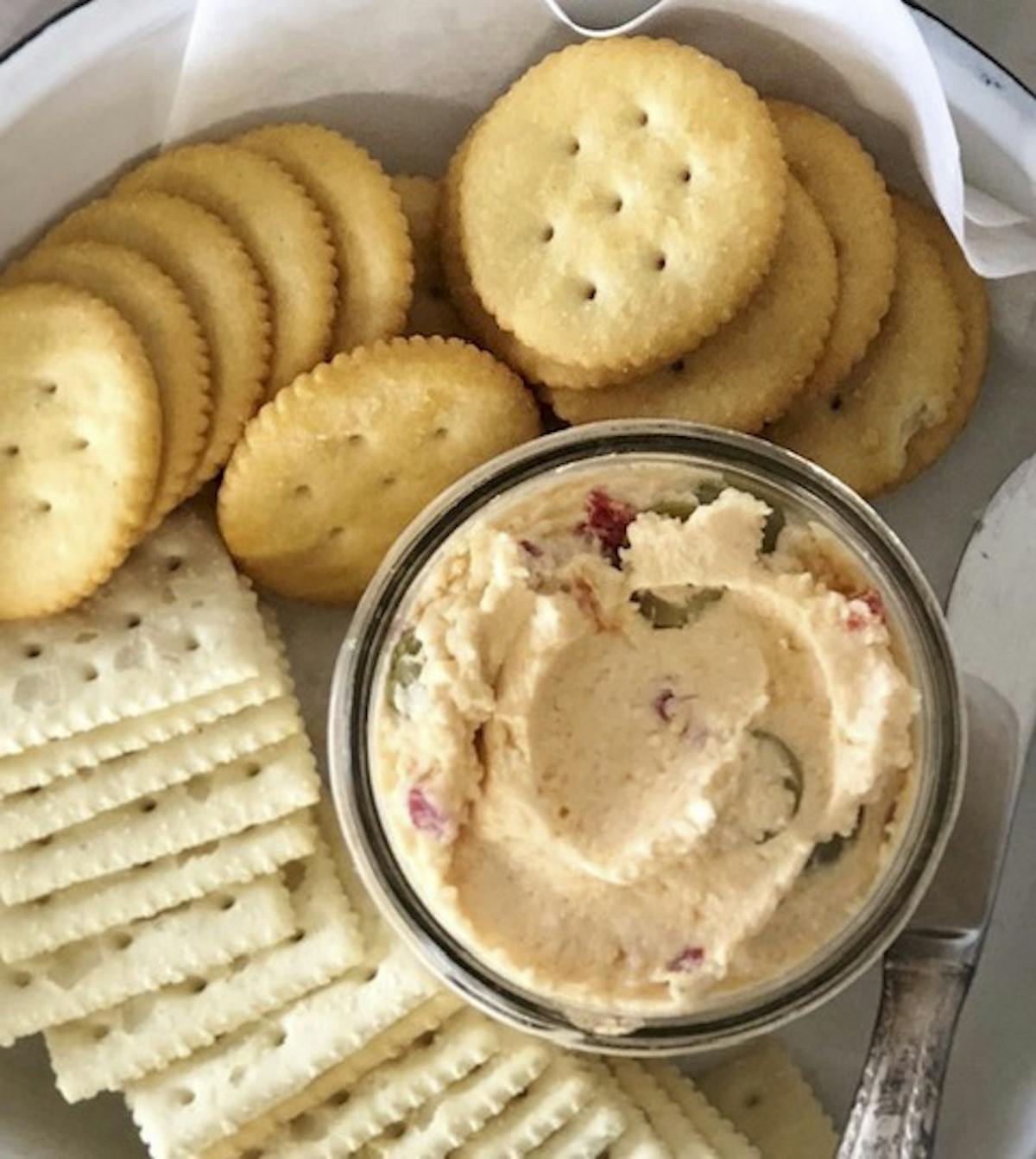 Make this over the Holiday, it will be big the hit.
Everyone seems to think that I am a gourmand even though I tell people over and over again that I am not fancy.
When I opened the Southern Kitchen back in 2012, this was one of my favorite dishes and one of the best-selling items on the menu. It's called Pimento Cheese. They serve it with crackers as an appetizer, it is put between white bread and made into a spicy Southern version of a grilled cheese, it is slathered on burgers and it is the go-to stuffing for celery.
This versatile dandy is a staple in most Southern Kitchens, and is in mine too. Not only do I do all of the above with it but I also like to schmear it on my bread before making a veggie sandwich, mmm-mm good, and it's even better grilled.
Whatever you do, don't serve it with fancy crackers! This must be served with Saltines…or…at tops Ritz. I mean it, don't get gourmet on us. It needs a cracker that is soft enough to crumble and then melt into the cheese mixture melting in your mouth. Trust me on this.
This dish is super easy, everything goes into a food processor or stand mixer and then gets a quick chill.
Let me know how you liked it.
Acme Southern Kitchen's Pimento Cheese
1 Cup Mayo
12 oz Sharp White Cheddar- shredded
12 oz Monterey Jack- shredded
4 oz Cream Cheese
1 tsp Siracha
1 tsp Cayenne
10 oz Pimentos
3/4 Cup Diced Onions
1 Clove Garlic-diced
Place all ingredients except pimentos in the bowl of a food processor or stand mixer and process until smooth.
Remove from bowl and fold in Pimentos. Chill for at least 3 hours before serving.