Curdle Up and Get Cozy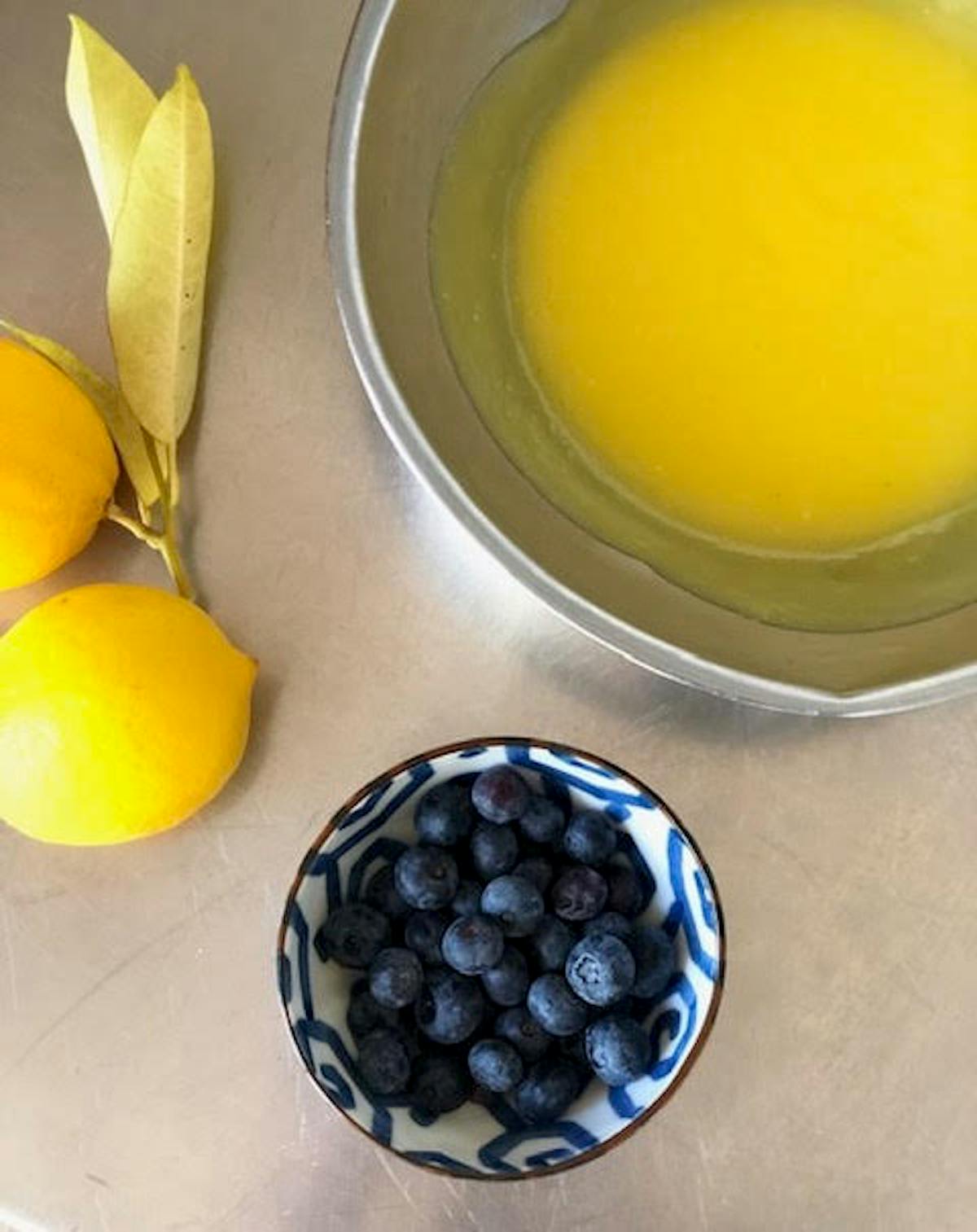 It's Citrus Season
Why is citrus season beloved by so many chefs throughout the country? It's because there are so many varieties of citrus and they're unique to specific regions, which makes for a wide range of styles and flavors for chefs to play with.
A squeeze of citrus juice adds the brightness often missing in a dish. Zest adds flavor to everything from pastas and gnocchi to baked goods and sauces. Segments of citrus will start to appear on seasonal salads, like the Avocado and Grapefruit Salad we serve at BANKERS HILL BAR + Restaurant. The grapefruit adds a beautiful natural sweetness, texture and acid to balance the creamy, fatty eat of the avocado.
Lemon Curd is one of my favorite ways to honor citrus during the season. It is simple to make, lasts for a couple weeks when stored properly and is very versatile. You can double the recipe and use this curd as a filling for a pre-baked pie or tart shell or serve it as an accompaniment alongside so many dishes. I like to slather it on lemon-poppyseed bread, it makes for a great dipping sauce for sugar cookies, it's great on a scone with strawberries and I love to serve it over big, fluffy blueberry pancakes.
The most important part of this recipes is to…. go… slow… you must be patient. This doesn't take long to make, but you have to keep your temperature low and whisk it continually making sure the eggs don't "cook," but only thicken the curd.
Simple Lemon Curd
¾ Cups Granulated Sugar (you can up this to 1-cup if you prefer sweeter)
½ tsp Salt
1 tsp Cornstarch
2 TBS Lemon zest (zest the lemon first, then squeeze the juice)
3 Large Whole eggs
½ Cup Freshly squeezed lemon juice
4 TBS Butter, cut into cubes and room temperature
Place the sugar, salt, cornstarch and lemon zest into a medium saucepan. Whisk to combine.
Add the eggs and juice. Whisk to combine.
Place pan with mixture over low heat.
Stir constantly with whisk until sauce thickens, about 4-6 minutes.
Take off the heat and add the butter cubes; stir until smooth.
Strain the mixture into a medium sized bowl to remove any particles or lumps.
Allow to sit for 10 minutes prior to serving.
Once cooled, portion the remaining curd into glass jars with tight-fitting lids and store for up to 2 weeks in the refrigerator.