Bake Sale Bakery's "Easy as Pie" Crust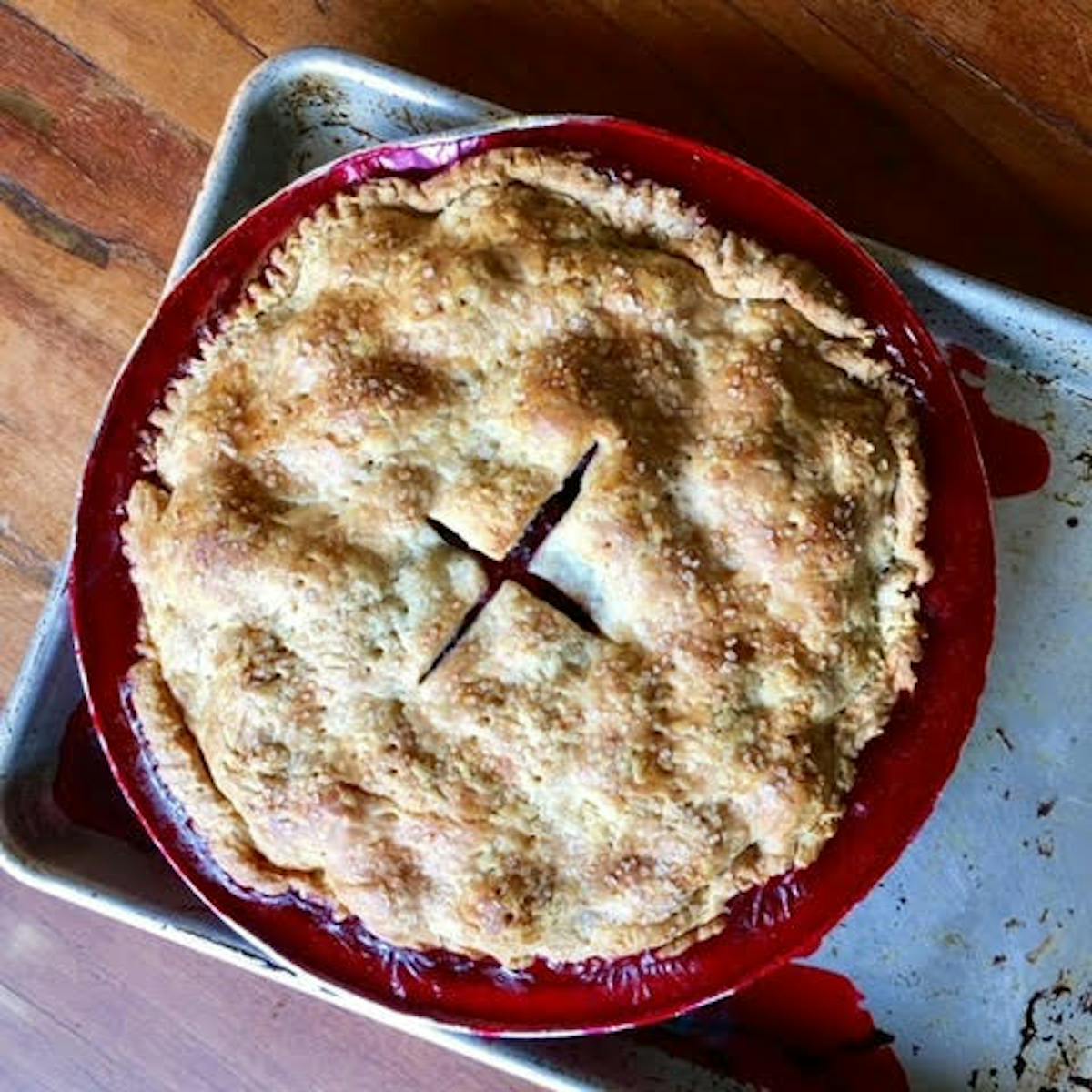 I say that with sarcasm as everyone knows pie is not easy
Every year as the holiday season approaches I get inundated with emails asking for a good pie crust recipe. Well ask… and you shall receive. This recipe appears in a few other places on this blog as part of other recipes, but it only makes sense to run it as a stand-alone piece because there are so many times we need a good crust.
This is our Bake Sale Bakery "Easy as Pie" recipe that we used for our double crusted pies. We also used this for our baking class of the same name where we taught single and double crusted pies, lattice top pies, hand pies and quiche. This highly versatile crust is good and buttery but still has a nice flakey texture due to the addition of a little shhhhh… Crisco.
Easy as Pie Crust
2 ½ Cups All Purpose Flour
2 tsp Salt
3 TBS Granulated Sugar
6 TBS Veg Shortening (cold and cut into pieces)
10 TBS Unsalted Butter (cold and cut into pieces)
½ Cup + 3 TBS Cold Water
*cut butter and shortening into small cubes and put in freezer
Combine flour, salt and sugar in the bowl of a food processor
Sprinkle butter and shortening over the dry ingredients and toss to coat
Pulse until the fat is pea sized but not smaller.
Dump the mixture into a bowl and add water a few TBSPs at a time. Use a fork to toss the mixture and evenly distribute the liquid. Continue to add water until the dough, while still shaggy but holds together when pressed against the side of the bowl.
Form the dough into a disk and wrap tightly, let disk cool in the refrigerator for at least two hours but up to 2 days.
When ready to roll out take the disks from the refrigerator and allow to warm for about 5 minutes. Once unwrapped, place on a well-floured board and hit the disk with your rolling pin a few times to start to flatten it. Rotate disc one quarter turn and repeat to keep the size that of a circle. Do this a few more rotations and then re-sprinkle board and top of dough with flour before rolling.
Follow whatever baking instructions your recipes calls for.